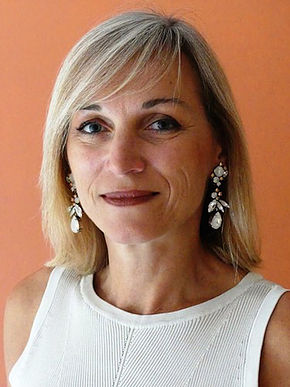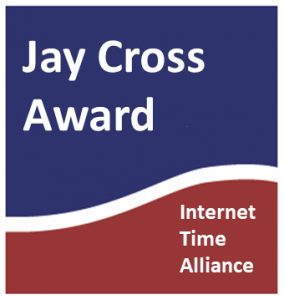 The Internet Time Alliance Award, in memory of Jay Cross, is presented to a workplace learning professional who has contributed in positive ways to the field of Informal Learning and is reflective of Jay's lifetime of work.
Recipients champion workplace and social learning practices inside their organization and/or on the wider stage. They share their work in public and often challenge conventional wisdom. The Award is given to professionals who continuously welcome challenges at the cutting edge of their expertise and are convincing and effective advocates of a humanistic approach to workplace learning and performance.
We announce the award on 5 July, Jay's birthday.
Following his death in November 2015, the partners of the Internet Time Alliance — Jane Hart, Charles Jennings, Clark Quinn, and Harold Jarche — resolved to continue Jay's work. Jay Cross was a deep thinker and a man of many talents, never resting on his past accomplishments, and this award is one way to keep pushing our professional fields and industries to find new and better ways to learn and work.
The 7th annual Internet Time Alliance Jay Cross Memorial Award for 2022 is presented to Céline Schillinger.
In her recent book, Dare to Un-lead, Céline asks, "Can there be liberty, equality, and fraternity at work?" Then she shows examples of how this can be achieved. As Head of Quality Innovation & Engagement at Sanofi Pasteur Céline helped to create the 'Break Dengue' global community to fight dengue fever. Céline understands the power of community. She says that, "If you cannot find a community of practice for your professional development, then create one."
Céline has often challenged the status quo, especially regarding the lack of diversity in many workplaces.
"What really matters is to mirror the diversity of the world we serve. We need more women… more humanities majors… more people of colour… more professionals coming from other jobs… in short, a much bigger diversity of viewpoints at all levels. We also need more network and co-construction across levels, as the old pyramidal system is no longer fit for purpose."
Céline has said that companies must cultivate their rebels in order to remain relevant to their workers, while staying competitive in their arenas. These rebels can let them see beyond the organization's walls. We are sure that Jay Cross would agree.
Links:
https://weneedsocial.com/about-me
https://weneedsocial.com/praise-dare-to-unlead
https://www.europeanpharmaceuticalreview.com/article/69269/quality-lever-transformation-sanofi/