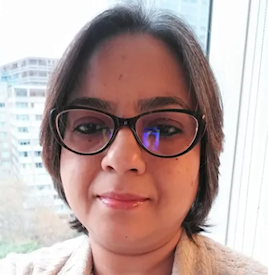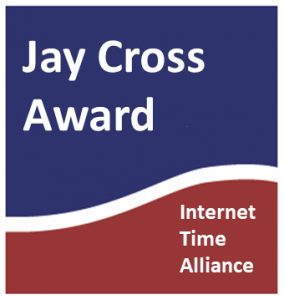 Jay Cross was a deep thinker and a man of many talents, never resting on his past accomplishments. Following his death in November 2015, the partners of the Internet Time Alliance — Jane Hart, Charles Jennings, Harold Jarche, and Clark Quinn — resolved to continue Jay's work.
The Internet Time Alliance Award, in memory of Jay Cross, is an annual presentation. We award it to a workplace learning professional who has contributed in positive ways to the field of Informal Learning. The Jay Cross Memorial Award is one way to keep pushing our professional fields and industries to find new and better ways to learn and work.
Recipients champion workplace and social learning practices inside their organization and/or on the wider stage. They share their work in public and often challenge conventional wisdom. We look for professionals who are convincing and effective advocates of a humanistic approach to workplace learning and performance. Recipients also continuously welcome challenges at the cutting edge of their expertise.
We announce the award on 5 July each year, Jay's birthday.
The Internet TIme Alliance Jay Cross Memorial Award recipient for 2021 is  Sahana Chattopadhyay
Sahana is the founder of Proteeti — a Sanskrit word meaning 'learning that transforms' — which describes the spirit of the award. She has written extensively about learning and development and has been active on social media for many years.
She's continued to be a voice for making sense of an uncertain world, which overlaps substantially with some of our own work.  At her site, she talks about moving to "a world where many worlds fit" through acceptance of others, interconnection, and living with emergence. She applies these principles to organizations and leaders to facilitate shifting to more effective and humane ways of being."
As a vocal advocate for mindsets that unleash possibility, Sahana embodies the ideals Jay Cross worked towards. We're honored to be able to recognize her work through the Jay Cross Memorial Award.